Tieing a tie is one of the most essential skills in any man's life - here at Ties R Us we understand different knots can at first seem difficult to get your head around. From Windsor knots to trinity knots, knowing when and how to wear different knots can be stressful and confusing.
At Ties R Us, we're here to help! With these clear and simple instructions, you can become an expert in next to no time. Put down the clip-on tie and explore three of the most popular and impressive ways to tie your tie.
Ties - How to Knot
When it comes to choosing a knot for your tie, there are a multitude of options depending on the level of formality or style you want to achieve. The Windsor knot, Grantchester knot and Trinity knot remain three of the most popular options.
The Windsor Knot.
Arguably the most popular of all the tie knots, the Windsor knot is perfect for both day-to-day office wear and special occasions. As well as being incredibly versatile, the traditional Windsor knot is also one of the easiest to pick up.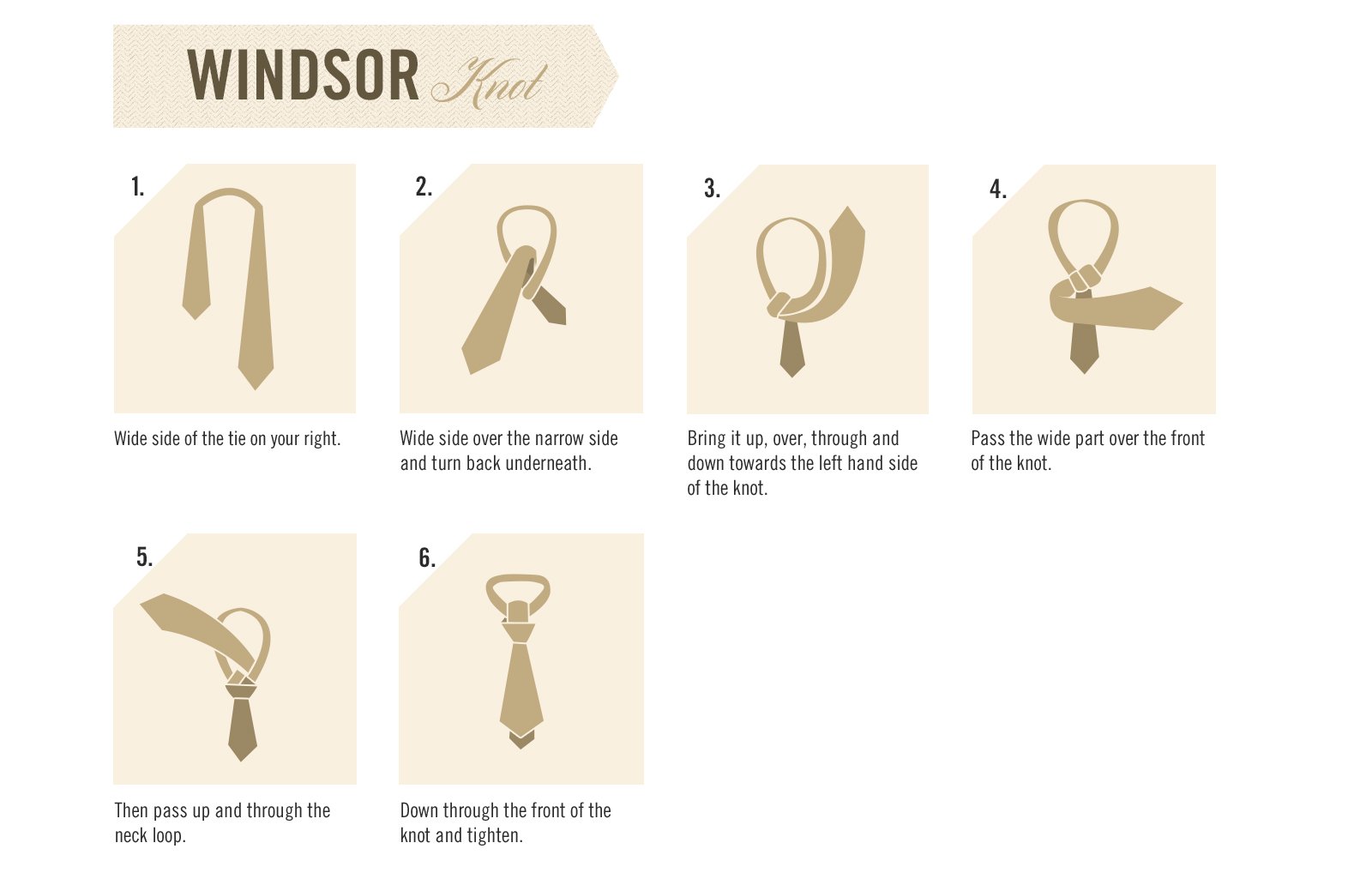 The Grantchester Knot.
Once you've mastered the Windsor knot, the Grantchester knot is a great option to move on to. Slightly more complex, this knot creates an incredibly stylish and sophisticated look for any formal affair such as a wedding, christening or formal party.
The Trinity knot.
If you're confident with your knot-tying skills and really want to impress, opt for the tricky trinity knot. As one of the more complex tie knots, practice makes perfect with this one, but once you have it down the trinity knot guarantees to make an impression!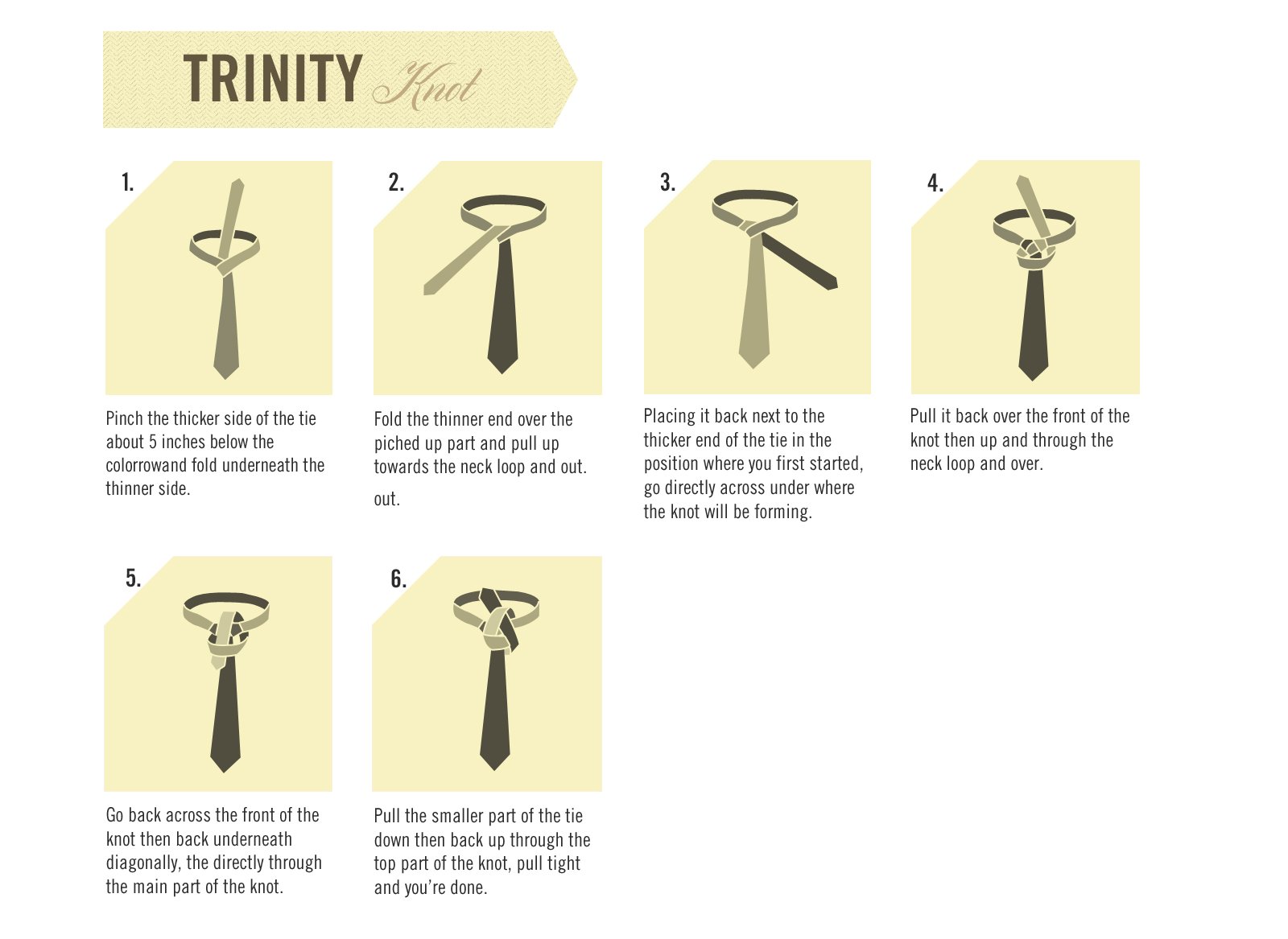 The Nicky Knot.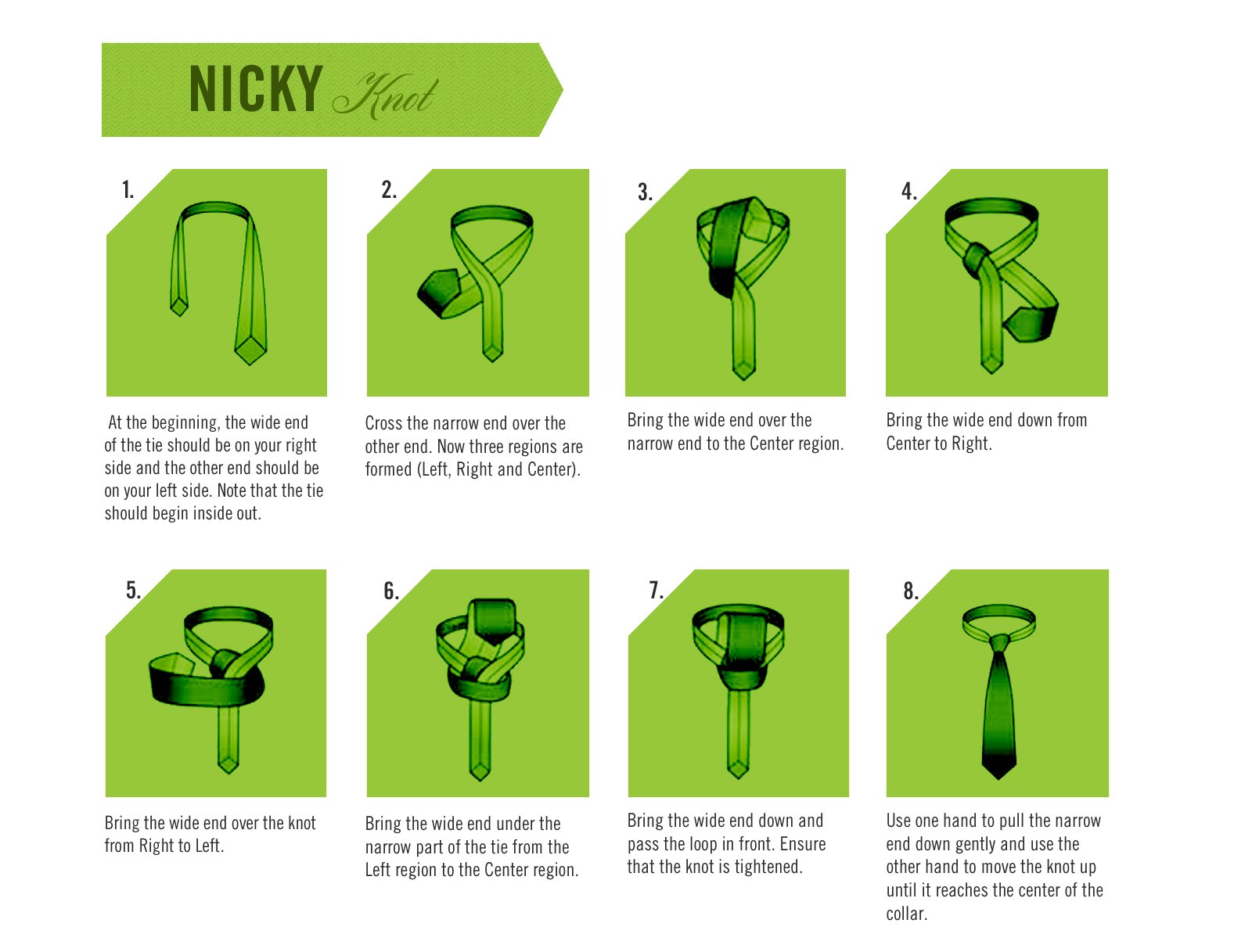 The Kelvin Knot.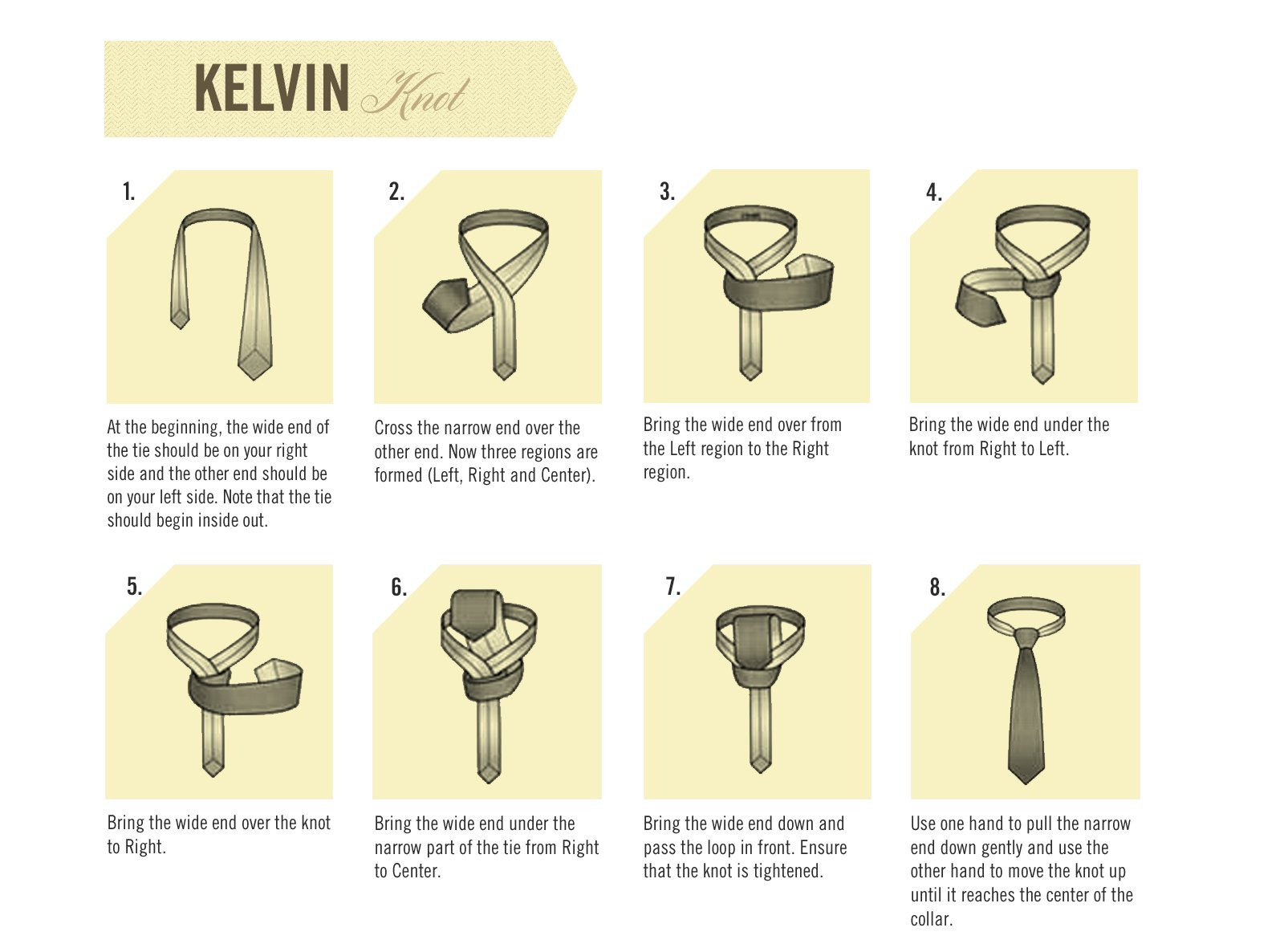 The Oriental Knot.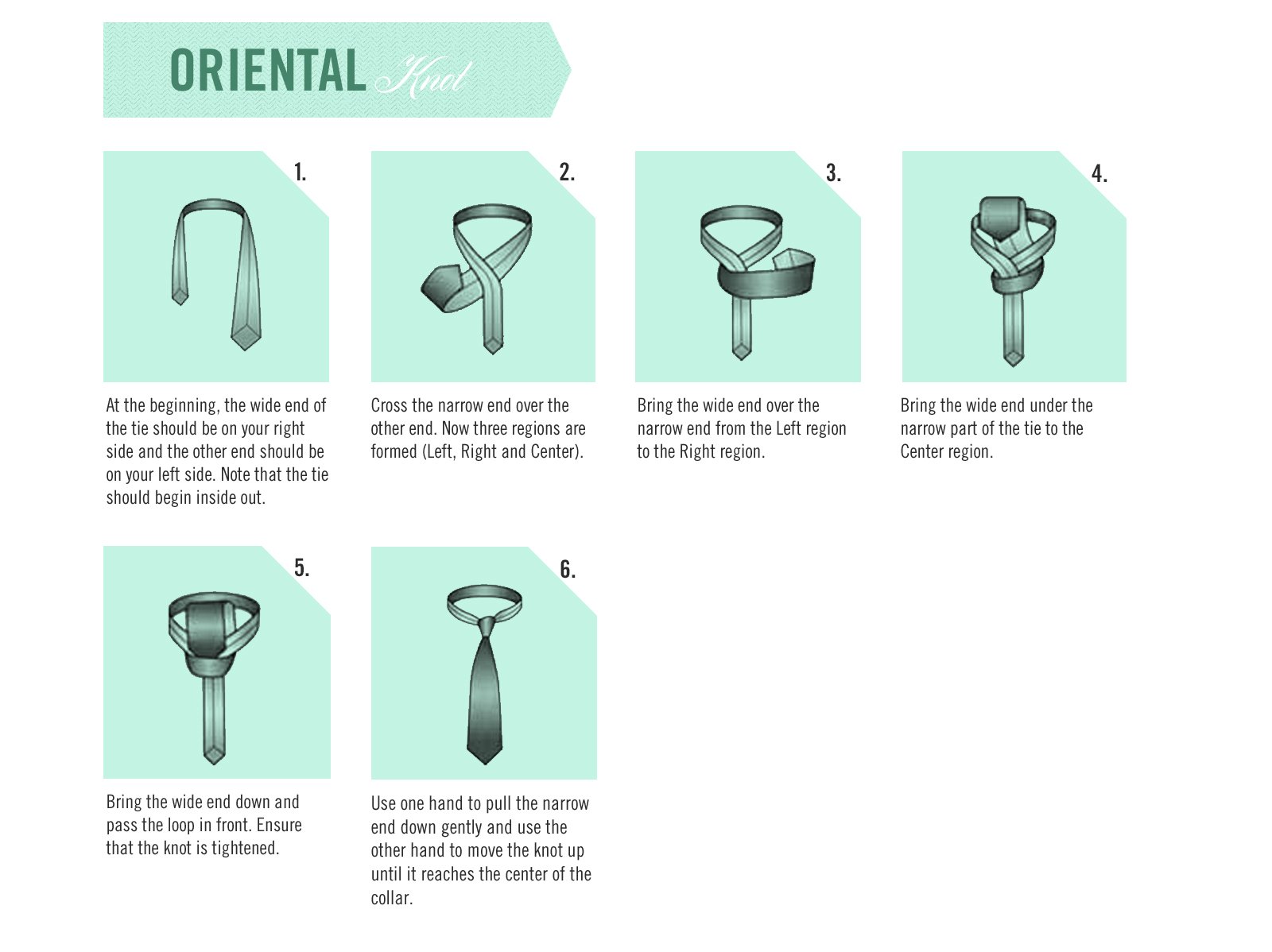 The Pratt Knot.
The St. Andrew Knot.
The Balthus Knot.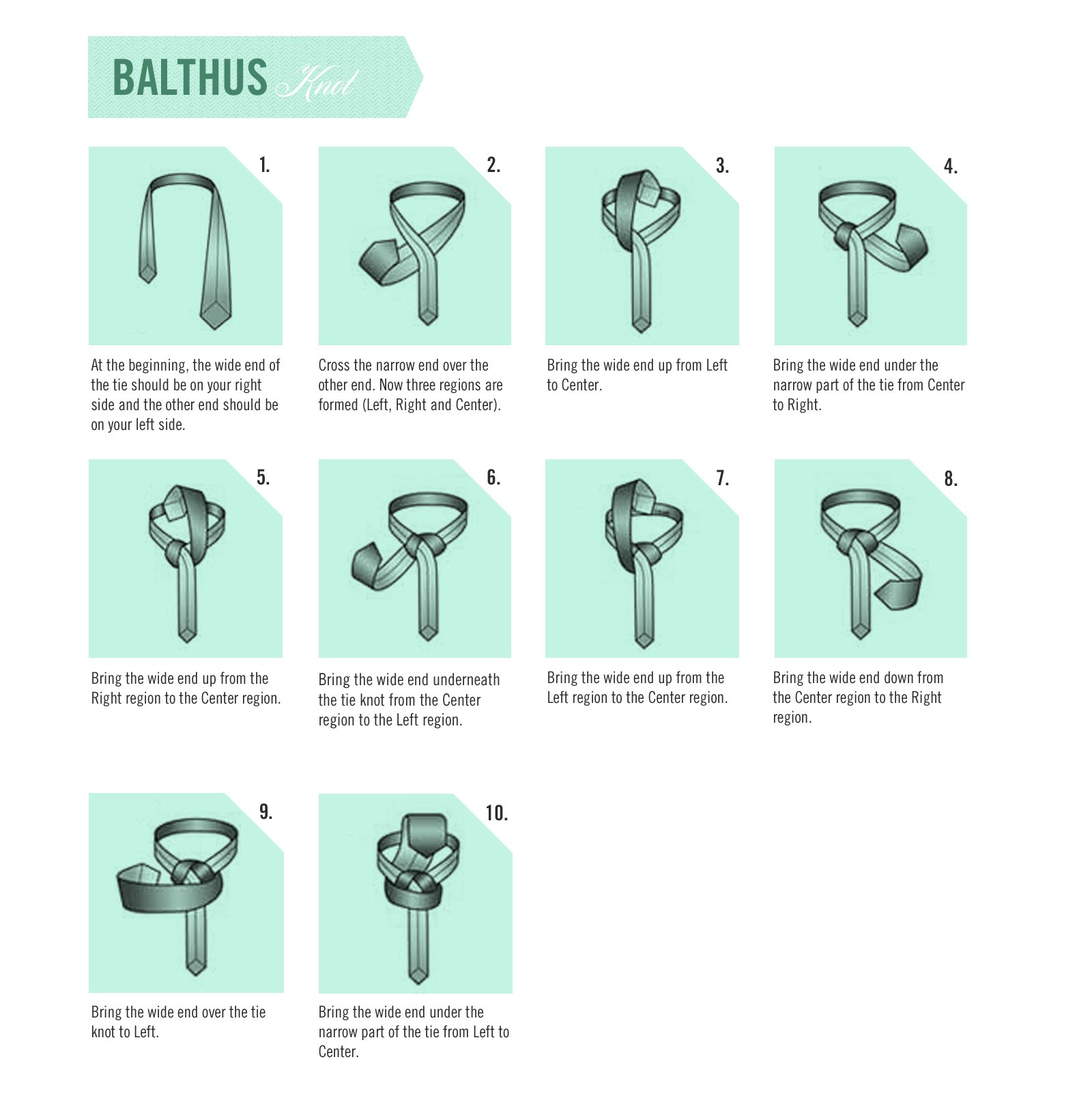 The Hanover Knot.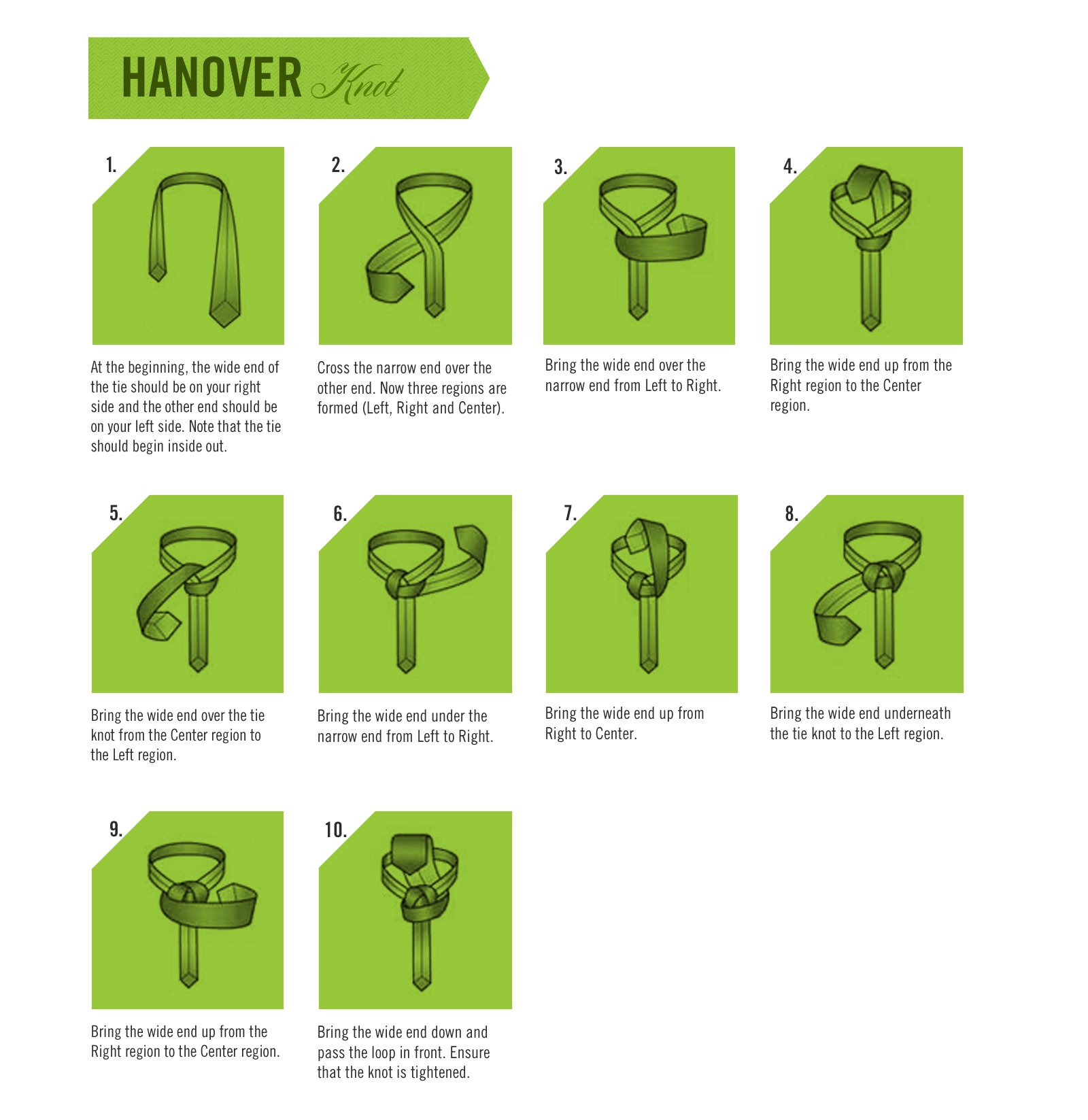 The Plattsburgh Knot.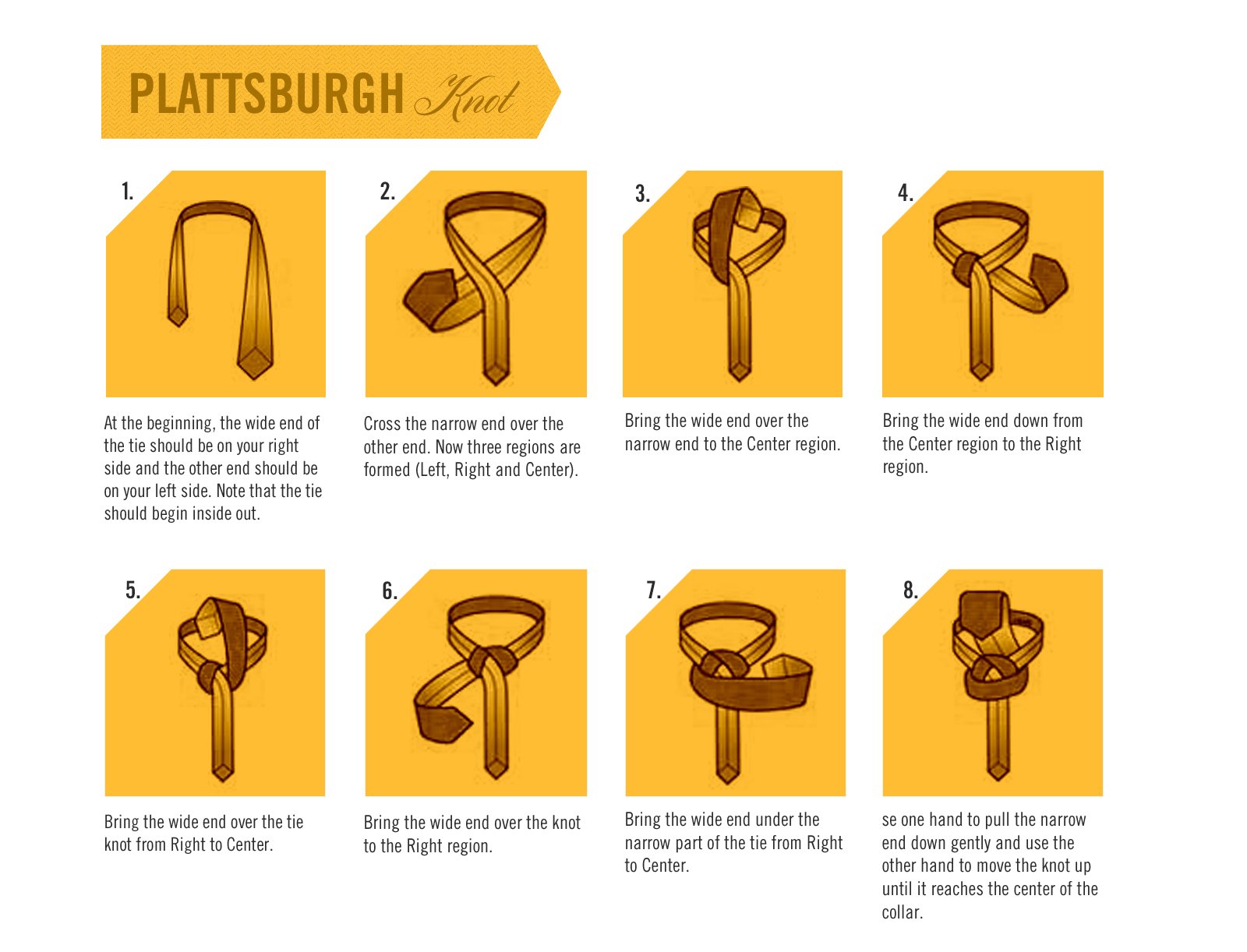 The Victoria Knot.